Welcome to HPS Jewelers
The Charm of Estate Jewelry
The Beauty of Wholesale Prices
The Personal Touch of Family
Family-owned HPS is one of the largest suppliers and buyers of estate jewelry in Manhattan. Our estate merchandise, exceptional service, and low wholesale prices make us your best choice when buying estate jewelry. When looking to sell your jewelry, we'll meet or exceed your highest offer.
Buying and selling jewelry involve very personal decisions – doesn't it make sense to talk with the family who has been in the business for more than 50 years? We'll give you the personalized attention and the absolute best value you deserve.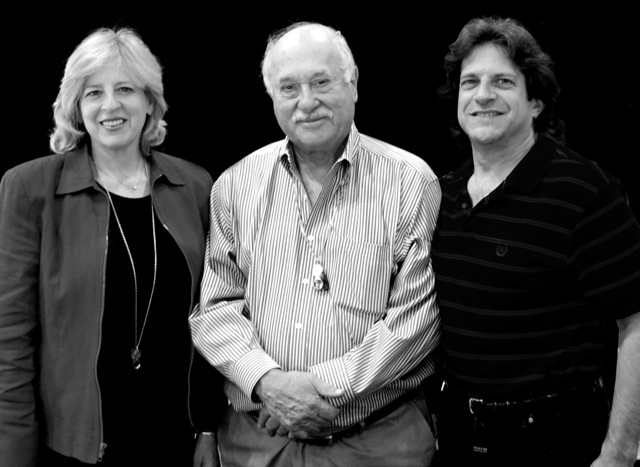 About HPS Estate Jewelers
"We have a successful business by treating people right and giving them good value. Our name is synonymous with credibility."

– Harry Schoenberg
With more than 50 years of knowledge and personalized service in antique, vintage, and estate jewelry, HPS Estate Jewelers long-standing reputation is peerless.
More than half a century ago, Harry Schoenberg began as a pawnbroker in downtown Brooklyn. He quickly gained a reputation as a man of his word with integrity in a time when business deals were sealed with a simple handshake. Harry cultivated a serious interest in the jewelry trade, and in 1980 he began HPS jewelry, moving the business to the original jewelry district in Lower Manhattan.
His son Alan and daughter Susan – both Gemological Institute of America alumni – later joined him in his quest to make HPS the best estate jeweler in New York. Today, the Schoenbergs travel throughout the U.S. and Europe in search of unique items, buying from and selling to clientele within the jewelry trade, as well as to individuals looking for one-of-a-kind pieces. Both Susan and Alan continue the mission of giving customers personalized attention and unmatched value in their jewelry purchases.
If you're in the market to buy….
Choose a period piece from the Georgian, Victorian, Art Nouveau, Edwardian, or even more contemporary eras. HPS's alluring trove of outstanding certified diamonds, decorative brooches, earrings, and watches will dazzle the most discriminating tastes. The HPS family attends auctions each week and travels around the world in search of rare and valuable items from private collections, selling to stores and individuals around the globe.
HPS stands behind the jewelry it sells, and takes pride in the confidence its clients have in them. Its reliable reputation in the business has earned HPS a considerable following of loyal customers.
Whether you're in the market to buy or to sell antique, vintage, or estate jewelry, a personal relationship will be formed with the expert HPS staff.
When you've decided it's time to sell…
The friendly staff of HPS Jewelers — the largest buyer of estate jewelry in Lower Manhattan — stands behind its promise that it will beat your best quote on precious family heirlooms and unwanted jewelry. Immediate payment will be made.
There is never a charge or an obligation to look at your jewelry and HPS is meticulous in its evaluation of gemstone weight and the quality of a piece's workmanship. For your convenience, large estates can be viewed in the HPS offices or appointments can be made to accommodate vault visits. Confidentiality and discretion is guaranteed.
N.Y. State Licensed Buyers
A specialist in fine jewelry such as Buccellati, Van Cleef & Arpels, Tiffany, Cartier, Bulgari, and Webb, among other.
"HPS is always accommodating and professional, and the Schoenberg family is one of the warmest in the business." –Elliot Cumonow, Dallas Texas G.G. Member National Association of Jewelry Appraisers
"HPS gives you a glimpse into a time gone by when quality and craftsmanship were important. Their Customer service is also outstanding." –Adrienne Milea, New York
"Alan and Susan always find the most unique pieces, their prices are better than fair, and their honesty is beyond reproach. Even though we live North Carolina, I still call them for all my pieces. My wife gets compliments on every item everywhere she goes. Thanks for years of great service." – George F. Johnson Charlotte, NC
HPS Jewelers
72 Bowery, New York, NY 10013
1-877-HPS-JEWELERS (477-5393)
(212) 966-0910
hpsjewelers@hpsjewelers.com